November 2023 Update: What's new in Collectives™ on Stack Overflow?
Read Time:
2 Minute, 16 Second
The team behind Collectives™ on Stack Overflow has been hard at work implementing new ways to build community and help you stay more connected while you share knowledge about the technologies you use most.
Check out below to see what the team's been up to over the last few months:
What's New?:
Mobile Development Collective
In late September 2023, we launched our newest collective: Mobile Development. Mobile Development is a collective for developers who want to share their knowledge and learn more about Android and iOS.
You can join the Mobile Development Collective and check out the full list of Collectives to join here.
Discussions
Discussions is a new feature that lets users of all skill levels have open-ended discussions, the kind of subjective conversation that isn't right for traditional Stack Overflow Q&A. It's one more way users can tap into the collective knowledge of the community to explore different technical approaches and trade-offs, share perspectives on current projects, make more informed architecture decisions, and more.
Learn more and join all the Discussions here.
All Discussions Landing Page
We've launched a new page that groups together all Discussions taking place on collectives. Stack Overflow users can easily access all Discussions under the Labs section on the left sidebar. Check out the images below for more information.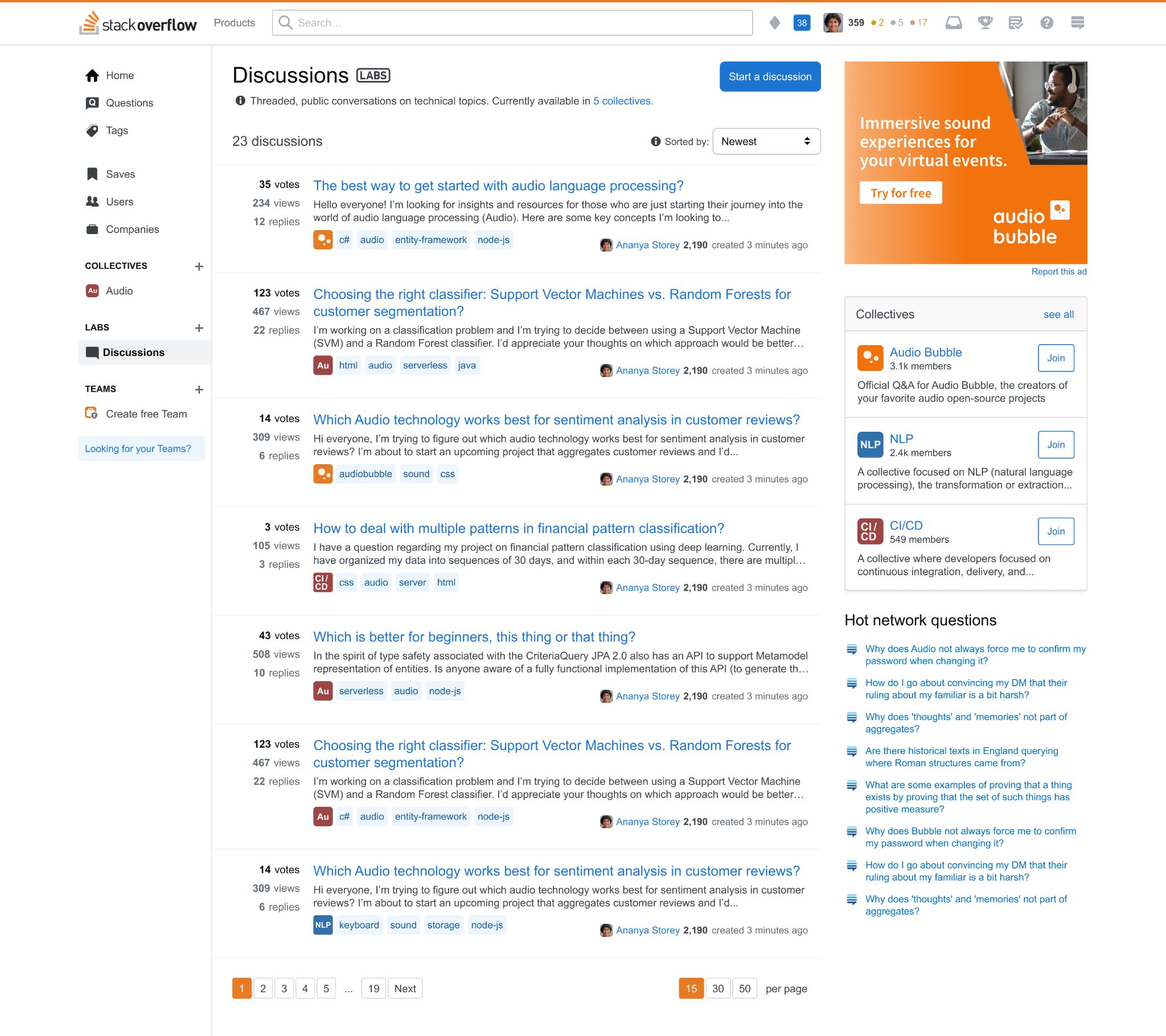 Please note that this screenshot includes design concepts for the left navigation toolbar, which are not yet released on the public platform. Additionally, the "Start a discussion" button is not yet released.
Collections
In August 2023, we released Collections in all collectives. A collection is a list of content from Stack Overflow (questions, answers, and articles) gathered around a specific theme. Collections are designed to help collective members easily discover and collaboratively build upon high-quality content about a specific subject area.
Learn more about Collections here.
Activity Indicator
In October 2023, we released several design updates to help collective members see when new posts are shared in collectives. Members can now easily see when there is new activity in discussions, articles, collections, and bulletins. Check out the image below to learn more.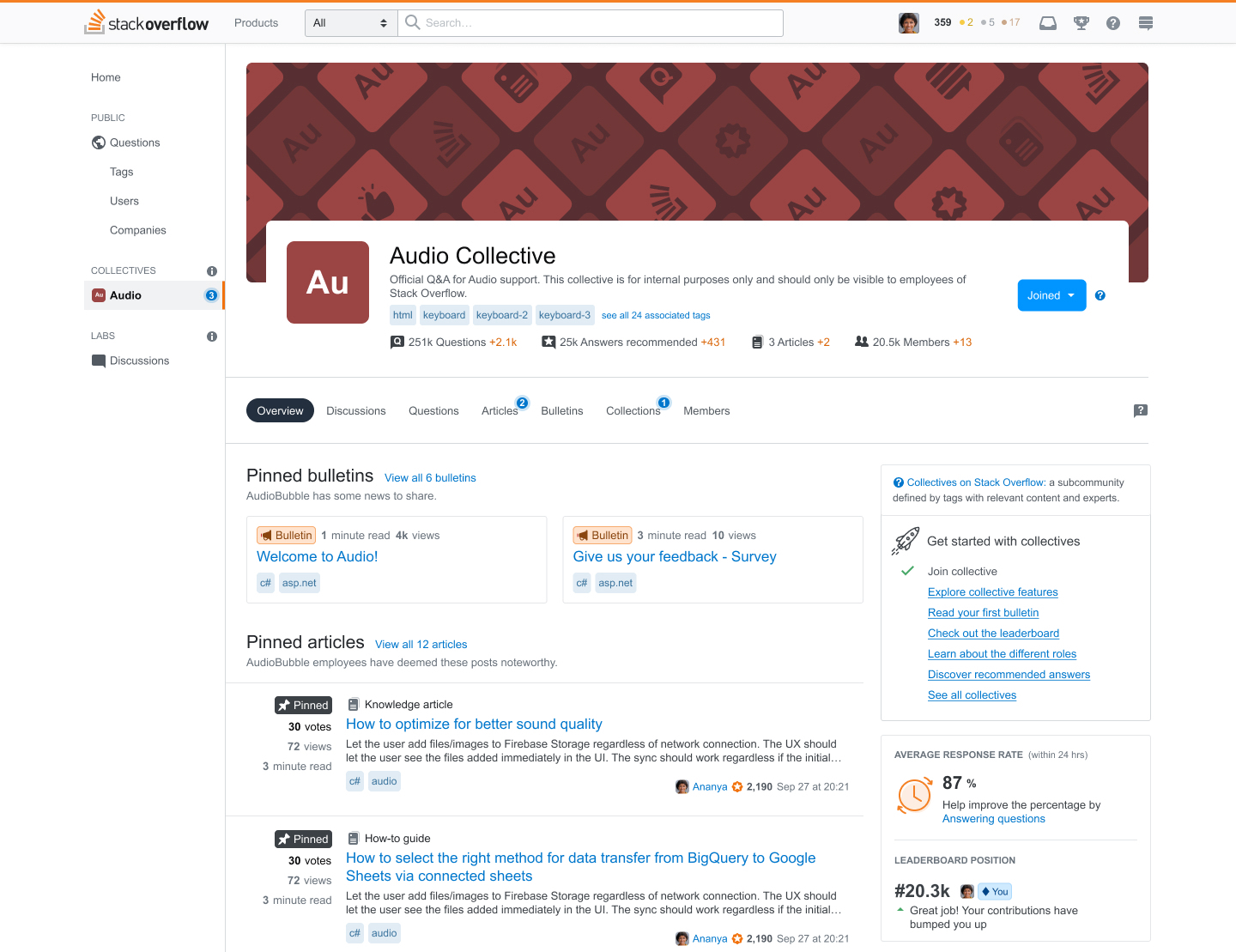 Sorting Posts and Replies
Within Discussions, members of the collective can now easily sort both posts and replies by creation date, latest activity, or voting score. Check out the image below to learn more.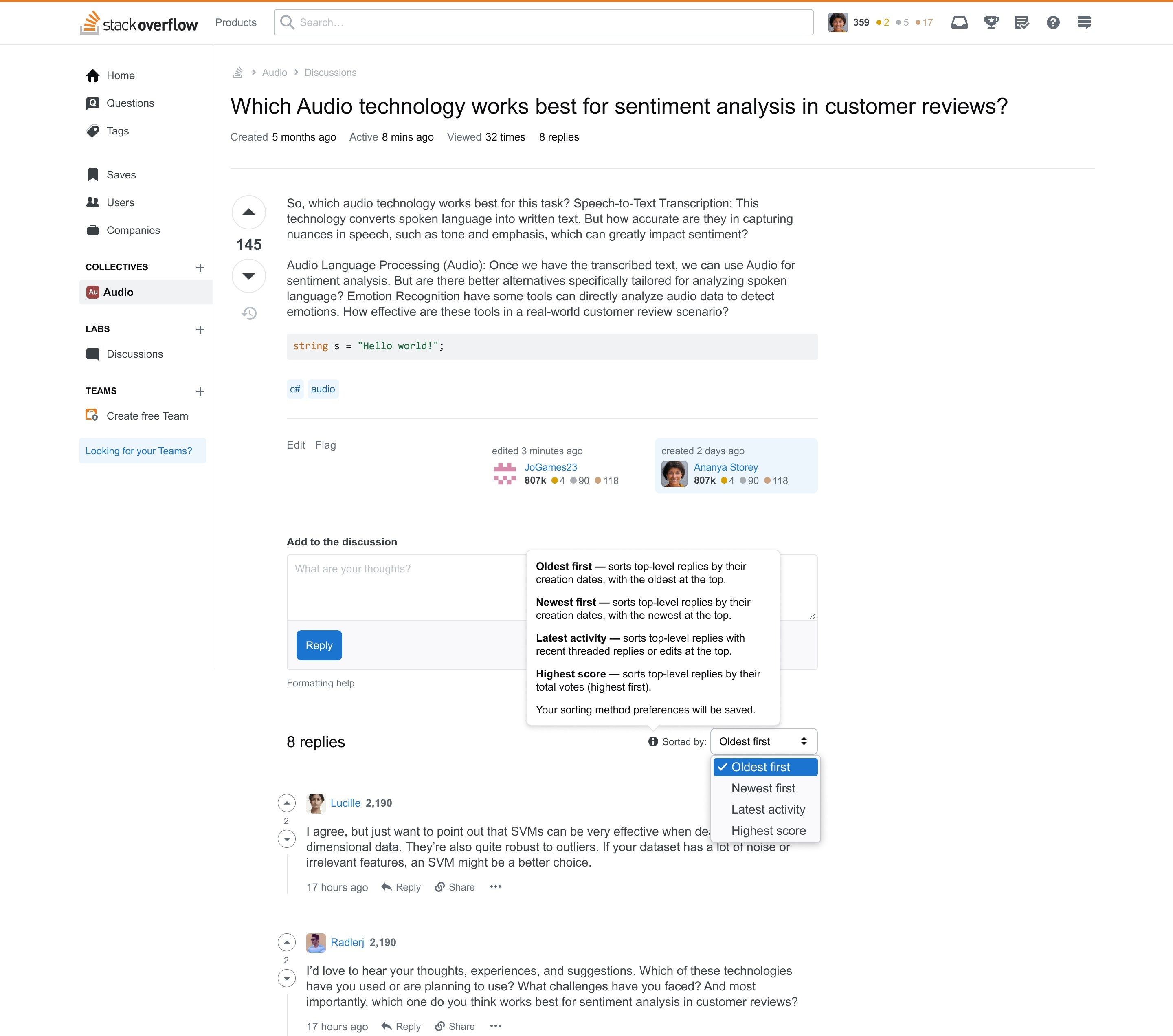 What's next?:
Our team is also looking into new ways to more easily discover content from collectives and explore more ways to engage users of all skill levels to have open-ended conversations that aren't right for traditional Stack Overflow Q&A. Stay tuned for more updates!
Source: https://stackoverflow.blog/2023/11/01/november-2023-update-what-s-new-in-collectives-tm-on-stack-overflow/
---
You might also like this video