7 Must-Have Tools for Developers to Boost Productivity that nobody told you about !!
Read Time:
5 Minute, 44 Second
As a developer, remaining productive and efficient is critical to completing your job on time. However, with so many tools and resources accessible, it may be difficult to determine which ones are genuinely worth your time. In this post, we'll look at seven must-have tools for developers that will increase your productivity and streamline your workflow. What's the best part? Because these tools are not widely recognised, you will be among the first to use them!
We'll cover a variety of tools and resources, from productivity tools that help you manage your time and stay organized, to tools that help you collaborate with your team more efficiently. Whether you're a seasoned developer or just starting out, these tools will help you take your work to the next level. So, if you're looking to accelerate your development and boost your productivity, read on to discover the hidden gems of tools you may not have heard of before.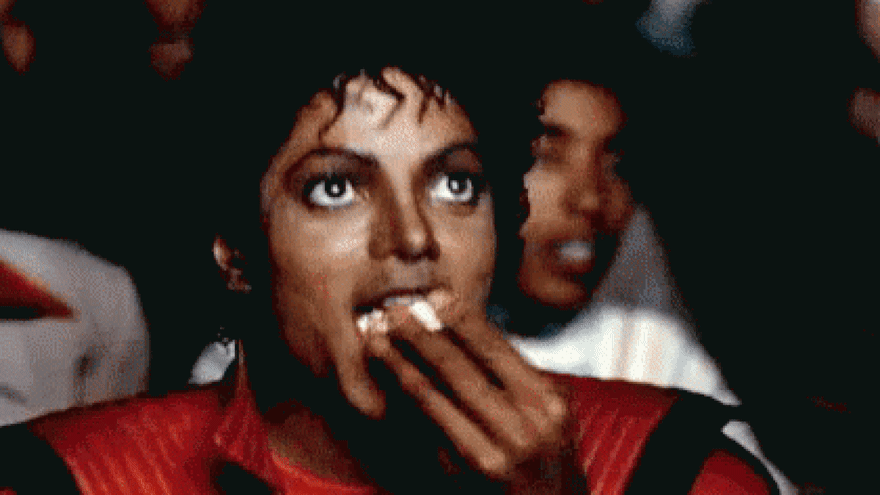 ---
Ngrok is a powerful and versatile tool that allows developers to easily expose their local development servers to the internet. This makes it easy for developers to share their work with others, run demos, or test their applications remotely. Ngrok creates a secure public URL for your local development server, allowing anyone to access it as if it were hosted on a public server.
One of the main benefits of Ngrok is its simplicity. With just one command, developers can securely expose their local development environment to the internet, without the need for complicated configurations or additional hardware. This makes it easy for developers to share their work with others, test their applications with users remotely or even to run demos and presentations.
---
---
ScribeHow is an innovative tool for developers and technical writers that makes it easy to create and share interactive documentation. The tool allows you to write markdown documentation, and then easily add interactive elements, such as code snippets and terminal sessions, to make your documentation more engaging and interactive. With ScribeHow, you can create live documents that allow your users to run code, see the output, and even modify the code to understand better the context of the documentation. ScribeHow also comes with a built-in feature that allows you to share your documentation with others via a URL, making it easy to share your work with colleagues, collaborators, or users
---
---
HyperWrite is a powerful writing tool that helps developers create clear, concise and precise documentation. It simplifies the writing process by providing an intuitive interface, customizable templates, and real-time feedback. HyperWrite also has built-in functionality that helps to improve the readability and grammar of your documentation, making it easier for others to understand and follow.
Furthermore, it allows for easy sharing and collaborating on documents, which is especially useful for remote teams and developers working on open-source projects. With HyperWrite, developers can focus on the content, without worrying about formatting, style or readability.
---
---
Notion AI is a platform designed to help organizations automate and optimize their business processes. It uses artificial intelligence (AI) and natural language processing (NLP) to automate mundane tasks, extract meaningful insights, and make predictions and recommendations to optimize operations. It can also be used to automate customer service, marketing, sales, and operations tasks.
---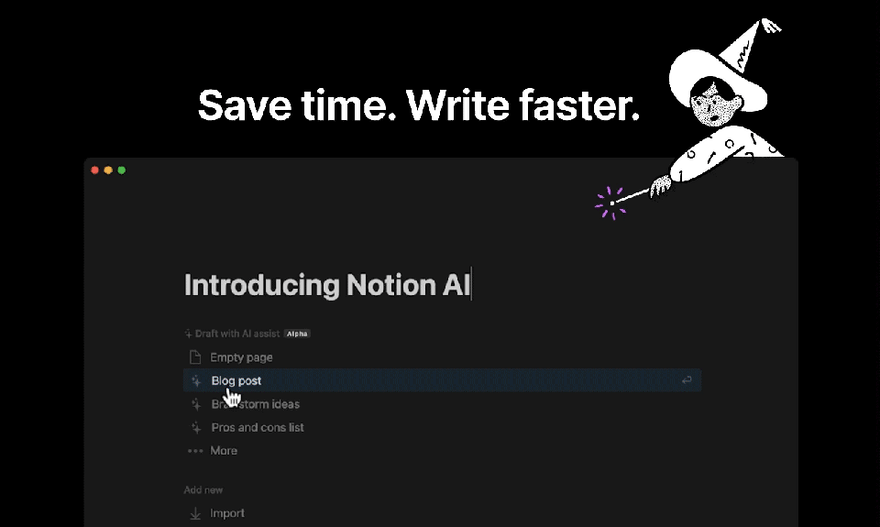 ---
1Tools is a collection of free online tools that cater to a wide range of everyday needs. It includes tools for image editing, converting files, creating QR codes, and generating passwords, among many others. With a simple and user-friendly interface, it's easy to find the tool you need and start using it right away.
The tools provided by 1Tools are versatile and can be used for a wide range of purposes, whether it's to optimize an image for a website, convert a document to a different file format, or generate a random and secure password for an account. Additionally, 1Tools allows users to perform these actions on multiple files at once, saving time and effort.
---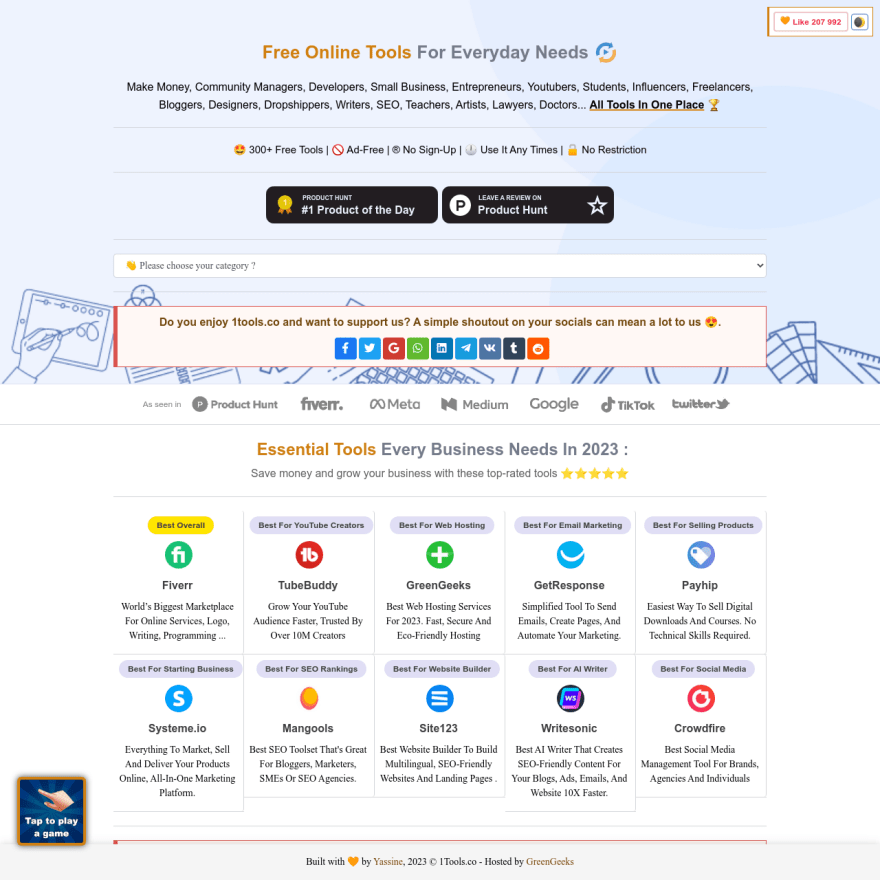 ---
Hoppscotch is a powerful, user-friendly API client that simplifies the process of testing and debugging APIs. It's a free, open-source tool that allows developers to test their APIs by making HTTP requests, including GET, POST, PUT, and DELETE. With Postwoman, you can easily create and save collections of requests, making it easy to organize and test your APIs.
One of the main benefits of hoppscotch is its user-friendly interface. It has an intuitive drag-and-drop interface that makes it easy for developers to test their APIs without needing to write any code. Additionally, it allows for easy sharing of collections and requests, which is especially useful for remote teams and developers working on open-source projects.
---
---
GitKraken is a Git client for Windows, Mac, and Linux that offers a user-friendly interface and built-in functionality to help streamline your Git workflow. It provides a visual representation of the branch structure, making it easy to understand the state of your repository and navigate through the history of your commits. It also has a built-in code editor, which allows developers to make changes to their code and commit them directly from the GitKraken interface, saving time and minimizing context switching.
GitKraken also allows you to easily manage your Git remotes, and has advanced features like code review and merge conflict resolution, making it a powerful choice for teams working on larger projects. Additionally, GitKraken has the ability to integrate with other popular tools like Jira, Trello, Slack and more, making it a valuable part of any developer's toolset. It's a Git client that is efficient, user-friendly, with powerful features to manage complex projects in a simple way.
---
---
I'll leave it at that, developers. I'll speak with you again soon and have additional information for you.
Connect me on Twitter & Instagram for more daily insights
---
Are you tired of the daily commute and ready to take your career to the next level with a remote job? Look no further! The Remote Job Hunter's Handbook is here to guide you through the process of finding and landing your dream work-from-home opportunity.
With practical tips and real-life examples, this ebook covers everything you need to know about the remote job search, including how to:
Identify the best remote job opportunities for your skills and experience
Tailor your resume and cover letter for a remote job application
Network and connect with remote employers
Prepare for and ace virtual interviews
Onboard and thrive in your new remote role
Don't miss out on this valuable resource for anyone looking to – join the growing number of professionals working remotely.
Get your copy of The Remote Job Hunter's Handbook today only on Gumroad
Source: https://dev.to/thenomadevel/7-must-have-tools-for-developers-to-boost-productivity-that-nobody-told-you-about–3ea2